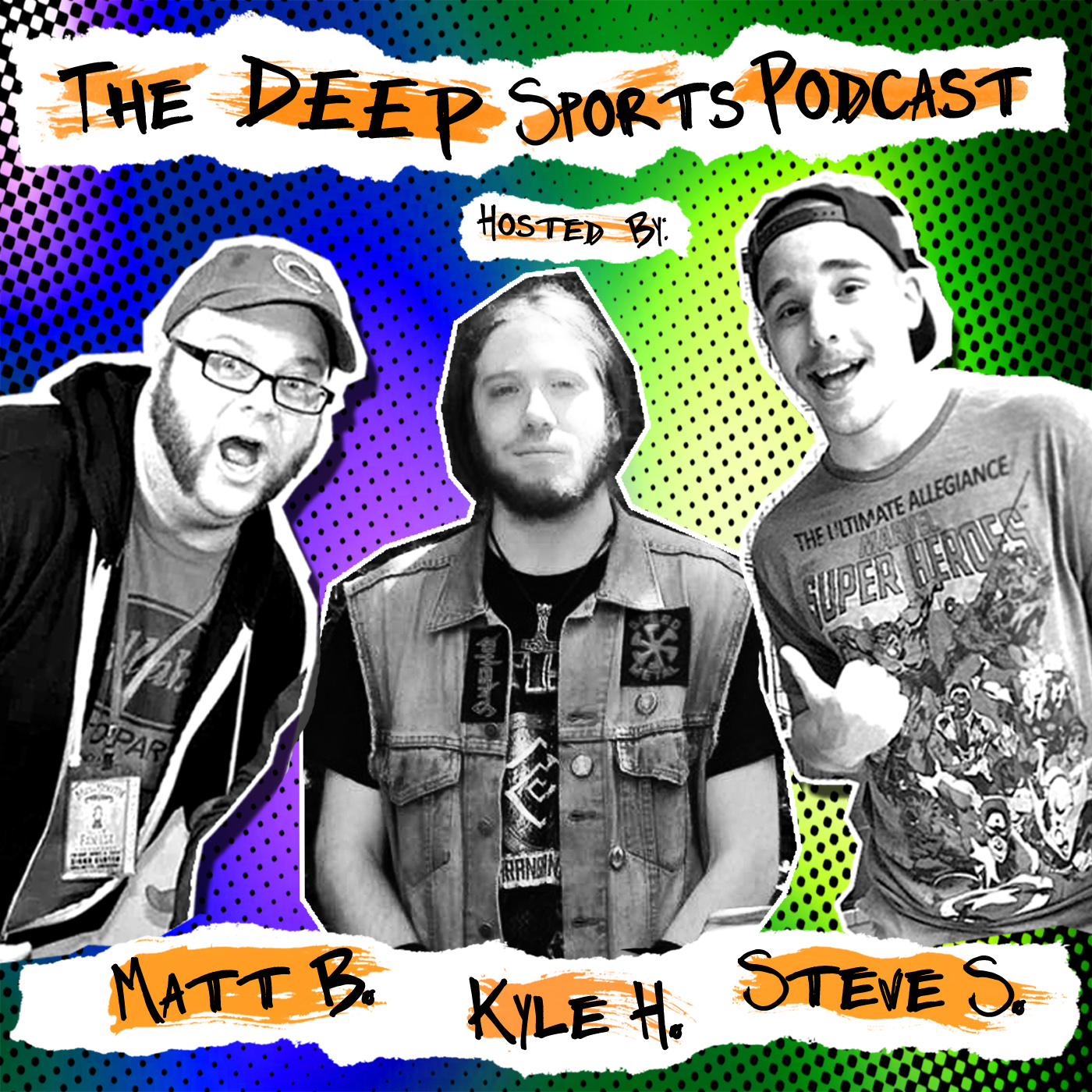 Matt Barnes, co-host of The Deep Six Podcast, is joined by Steven Spevak, and newcomer to the Deep Six Podcast family, Kyle Hahn on the very first edition of the Deep Sports Podcast!  On this premiere episode, we begin by covering all the action to come out of the NFL's Week 15 matchups and give you a sneak peek at our end of season predictions.  But it's not all about football as Matt and Kyle also get into it about some of the NHL's hottest entities through the month of December, and briefly discuss MLB's Hot Stove and Hall of Fame voting process.  On top of all that, there's some unsolicited shots at the movie D2: The Mighty Ducks.
As always, you can keep up with the Deep Sports Podcast through social media on Twitter, Facebook and Instagram, or on our website DeepSixPodcast.com! Be sure to also subscribe to the show through either iTunes, Google Play, Stitcher, or Podbean!
If you enjoy listening to the Deep Sports Podcast, please be sure to leave us a rating and a review through the podcast provider of your choice! You can also rate and review the show over on the episodes page of our website, as well as on our Facebook page!
Full show notes for this episode, as well as links to find out more information on the topics discussed, can be found over on www.DeepSixPodcast.com.
*The Deep Sports Podcast is a production of the Deep Six Podcast.