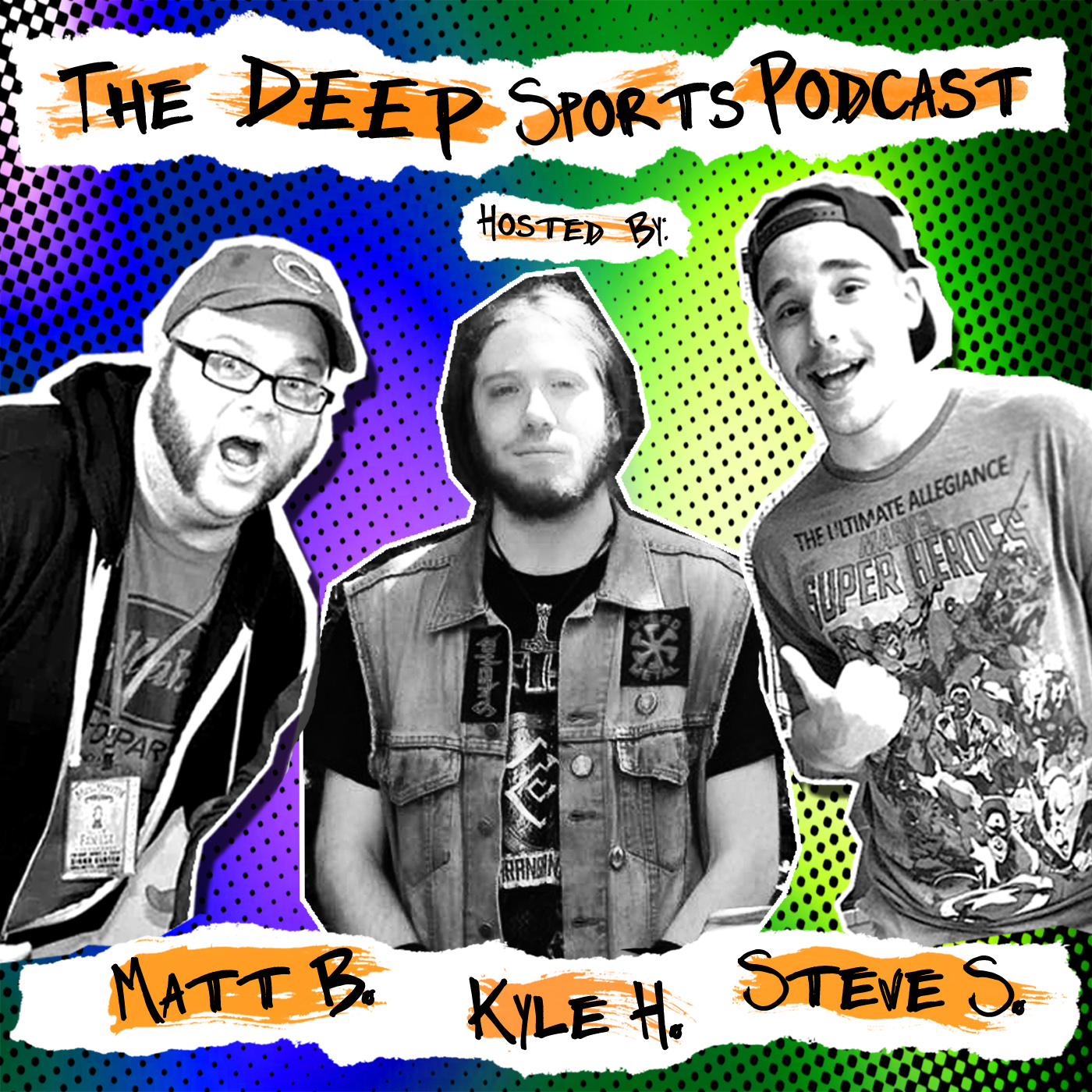 The Deep Sports Podcast is back for episode three! That's right, the newest sports pod sensation has made it to three episodes and is bringing more excitement than should be allowed by law. Your regular hosts Matt, and Steven, are joined by special guest host Robert Duncan filling in for Kyle.
Matt, Steven, and Rob are joined by Kevin Carter of the Balls in Our Court Podcast to discuss a series of topics starting off with this week's MLB Hall of Fame voting results that saw Jeff Bagwell, Tim Raines, and Ivan "Pudge" Rodriguez gain enshrinement to Cooperstown. We also discuss several other notable names and their chances for future enshrinement and touch upon some of the standards upon which voters choose who goes in and why players should go in.
The guys also discuss NBA sensation Joel Embiid's rise to the top of the sports social media hierarchy, who the top player in the NHL is, and Tyron Woodley's assertion that MMA is racist.
Finally, we wrap up the NFL Playoff Divisional round and give predictions on what may be to come for this weekend's upcoming Championship matchups!
As always, you can keep up with the Deep Sports Podcast through social media on Twitter, Facebook and Instagram, or on our website DeepSixPodcast.com! Be sure to also subscribe to the show through either iTunes, Google Play, Stitcher, or Podbean!
If you enjoy listening to the Deep Sports Podcast, please be sure to leave us a rating and a review through the podcast provider of your choice! You can also rate and review the show over on the episodes page of our website, as well as on our Facebook page!
Full show notes for this episode, as well as links to find out more information on the topics discussed, can be found over on www.DeepSixPodcast.com.
*The Deep Sports Podcast is a production of the Deep Six Podcast.