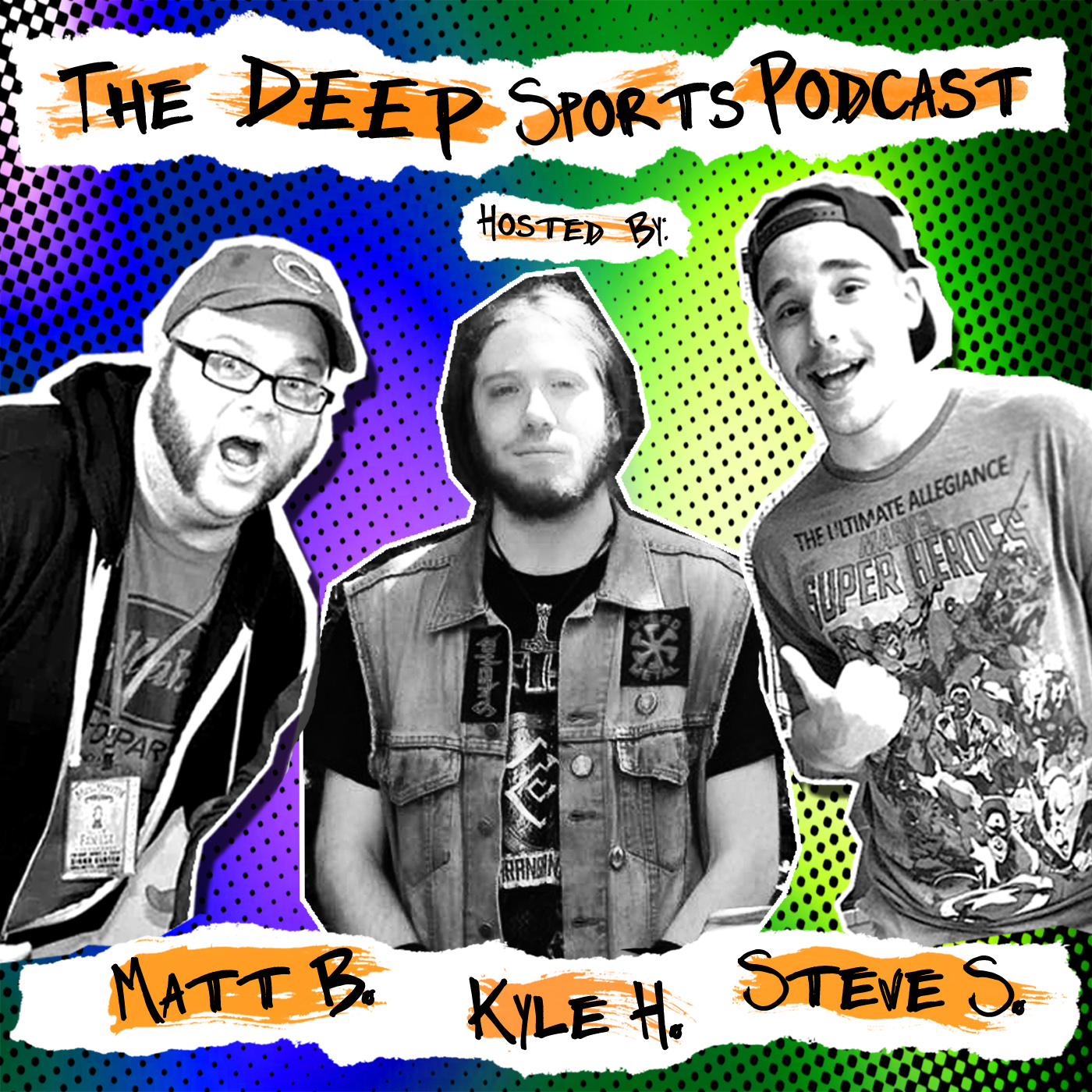 The Deep Sports Podcast is going deep with episode four! That's right,  your favorite sports podcast is back with love and we thank you for joining 
us again!  This week's show sees your regular host, Matt Barnes, and Steven Spevak rejoined by the recently absent, Kyle Hahn.

Matt, Kyle, and Steven discuss a number of topics this week, starting with this 
weekend's NFL Super Bowl LI at NRG Stadium, in Houston, Texas.  From analyzing the matchup of 
the Patriots #1 defense versus the Falcons #1 offense, the legacy of the Patriots, and 
how we see the game playing out.

The guys also talk about the NBA and the recent struggles of the Cleveland Cavaliers 
and star, LeBron James.  Is it simply a case of the Cavs needing more talent, as LeBron 
suggests, or do the Cavs need veteran leadership to police the locker room?  They also 
briefly get into it about Dana White's recent comments revealing that he has spoken with Ronda Rousey and he gets 
the sense that the MMA star is "probably done."
Finally, we invite Nik Breitenstine onto the show to discuss the recent NHL All-Star festivities, as well as other things surrounding the National Hockey League!  Don't miss it!
As always, you can keep up with the Deep Sports Podcast through social media on Twitter, Facebook, and Instagram, or on our website DeepSixPodcast.com! Be sure to also subscribe to the show through either iTunes, Google Play, Stitcher, or Podbean!
If you enjoy listening to the Deep Sports Podcast, please be sure to leave us a rating and a review through the podcast provider of your choice! You can also rate and review the show over on the episodes page of our website, as well as on our Facebook page!
Full show notes for this episode, as well as links to find out more information on the topics discussed, can be found over on www.DeepSixPodcast.com.
*The Deep Sports Podcast is a production of the Deep Six Podcast.