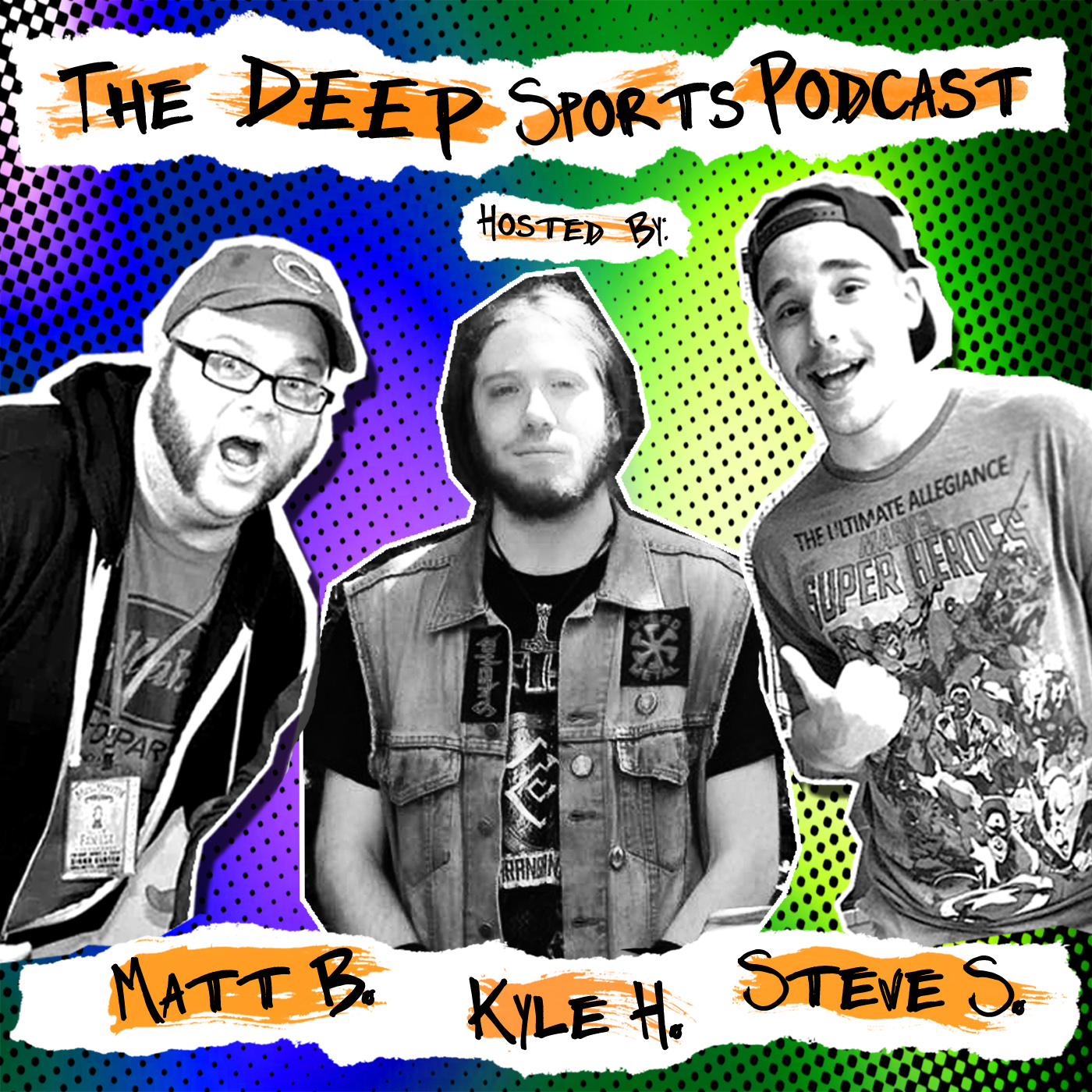 The Deep Sports Podcast is back with episode six! People call February and March a sports dead zone but your favorite sports podcast is back with more sports headlines and hot takes! This week's show sees your regular host, Matt Barnes, and Steven Spevak joined by Kyle Hahn.
Matt and Kyle discuss all the ins and outs of the worst week of the NFL Free Agency signings period. From the Philadelphia Eagles reloading on offense, to the Cleveland Browns and Jacksonville Jaguars doing Browns and Jaguars things, to the New England Patriots ruling the Football world, Matt and Kyle have you covered!
The guys also give quick hits on the first two days of the NCAA Men's College Basketball Tournament, where we've seen a few upsets, close wins, and struggles from the top two men's teams in the land.
As always, you can keep up with the Deep Sports Podcast through social media on Twitter, Facebook, and Instagram, or on our website DeepSixPodcast.com! Be sure to also subscribe to the show through either iTunes, Google Play, Stitcher, or Podbean!
If you enjoy listening to the Deep Sports Podcast, please be sure to leave us a rating and a review through the podcast provider of your choice! You can also rate and review the show over on the episodes page of our website, as well as on our Facebook page!
Full show notes for this episode, as well as links to find out more information on the topics discussed, can be found over on www.DeepSixPodcast.com.
*The Deep Sports Podcast is a production of the Deep Six Podcast.